International Money Transfers: 3 Ways to Send Money with FAS
With more and more professionals engaging in business travel and living between borders, more and more people are looking for the best international money transfer services. 
FAS — is a safe, cheap, and transparent way to provide funds to both businesses and individuals. We provide the cheapest money transfer for personal and business needs all around the world. Send money internationally to your business partners, friends, and family members. 
Why Choose to Send Money with FAS?
Currently, we are one of the cheapest international money transfer service that works all over the world.

We offer several types of money transfer services, so you can choose one that is more suitable for your own needs.

We take pride in our pricing process because it is completely transparent and our rates are often better than the bank ones.

FAS Finance Company holds a Payment license regulated by the Czech National Bank (ČNB).

Our website is user-friendly. You can set up an account very quickly and for free.

We provide support in English, Czech, Russian, and Ukrainian available worldwide.

You can easily get an accurate quote for your transfer, as you can сheck our fees here.

We take the protection of personal data very seriously: FAS is using two-factor verification and Industry-leading security technology to ensure that your money arrives safely every time.
We offer different methods of funds transferring, which includes cash and digital payments, so you can have the money delivered in the way that is the most convenient for your receiver.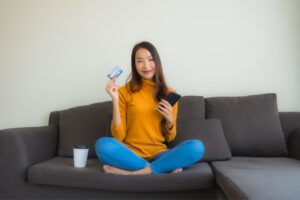 Online Money Transfers
How to send money internationally? This is a question we are happy to answer! With FAS you have the capability to send funds online. Just set up an account and you can easily transfer money to one of 160 countries. With our service you are able to make fast and secure payments with individual exchange rates that are cheaper than traditional banks can offer.
SEPA Payments
It is the best way to send money internationally for those who are looking for cashless payment transactions between the EU countries. This system makes international money transfers as inexpensive and easy as payments within one country. If you are looking for the fastest and safest way of transferring digital money within Europe, then SEPA payments is the perfect service for you.
Cash Payments
While this may be considered as the "old-fashioned way" by some people, using cash can be extremely practical in some circumstances. With FAS you can send cash abroad in EUR, USD, CZK, UAH, RUB, MNT, VND. Our clients, who are located in Prague, can also receive money via cash pickup.
Focus on New Projects, Not on How to Get Paid
Freelancers work all across the world and in order to successfully do so, they have to know how to transfer money internationally and pick the best way to receive payments from clients. With our services you are able to enjoy quick and easy cross-border transactions without enormous fees.
Take Care of Your Family Members from All Around the World
International money transfer services are perfect for supporting your family regardless of your location. With FAS you are able to send and receive money as quickly as possible without any hassle, so you don't have to worry if your loved ones will receive the transfer.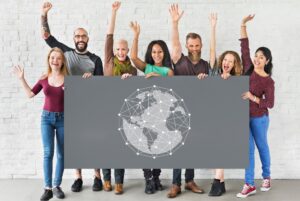 Manage Your Business Fund with Ease
We provide different ways to send money internationally, which is very useful for business needs. We also provide transfer from over 180 countries all around the world, offer email support and a percentage-based service fee. We created all this so you can pay contractors overseas just in a few clicks.
Your Payment Needs Are Covered
We are constantly on the lookout for opportunities to improve your work. Based on your feedback we model our services, so they could become better solutions for your needs. We believe that this is the best way to become the best international money service.
How to Send Money Internationally with FAS?
Your first step is to create a free account on fasfinance.com. Follow a simple guideline and you will be able to create an account within minutes.
Fill in all the information,  so you would be able to use our service to its full potential.
After filling in the required information, you are free to start managing your payment through FAS. To create a payment, you just need to select the appropriate option on our website and we will do the rest ourselves.
You can manage your account online via mobile phone or desktop from all around the globe.
Whenever you have a question or need some additional information, we are here for you: FAS provides email support during business hours.