SEPA: Send Euro with the Benefits Your Local Bank Can't Offer
With SEPA payments you can easily and safely transfer money throughout the European Union.
FAS is a platform that specializes in different payment methods, all of which offer the best possible funds managing experience for clients all over the world. Our interrogation with SEPA payment allows individuals from the EU to manage their online funds internationally, by turning cross-border payments into domestic ones.
What Is SEPA Payment?

SEPA or the Single Euro Payments Area  is a payment integration initiative of the European Union. It was created for the simplification of fund transfers in EURO currency. SEPA allows you to send cross-border payments with minimal fees and a high level of security. SEPA payments work seamlessly and incredibly fast — usually, transfers are processed within one day.
How Does It Work?

Let's say you wanted to send €1000 from your account in Italy to your friend's account in Luxemburg. Since both countries are in the euro-zone, this transaction would work just like a domestic transfer — fast, seamless, and without enormous fees.
How to Make SEPA Payment?

With FAS you can easily send or receive money through SEPA. All you need is to create a free online account on our platform. After filling in the required information, you are presented with different payment options, which include SEPA transfers. Just follow instructions on our website and you'll be able to successfully manage your funds within SEPA zone. Please be advised in order to send a SEPA payment, the recipient must be identified by a valid IBAN and BIC.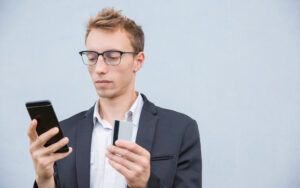 What Types of Payments Can Be Made through SEPA?
Three types of payments are available through SEPA:
Credit transfers: transfers that can be sent to another account in the SEPA zone.
SEPA Instant Credit Transfer: This type is more known as SEPA Instant Payment. This service is all about speed because as soon as sender confirms the transfer, the funds can be available in the recipient's account in less than 10 seconds.
Direct debit payments: a pull-based transfer from a client's account or a business account to an initiating company's account. For authorization of such type of transfer, one must receive a mandate.
What Are the SEPA Transfer Limits?
The maximum amount of money that you can transfer at once depends on which type of SEPA transfer you choose.
SEPA Credit Transfers allow you to send €999,999,999.99 in one transaction.
SEPA Instant Credit Transfers have a maximum transfer limit up to €100,000.
SEPA Direct Debit Transfers limit depends on what was agreed upon between the recipient and the sender.
Online Payment Account for Non-residents
You don't have to be a resident of the European Union to use SEPA payment service. FAS allows you to create an account that has a personal IBAN, which makes it similar to the EU bank account, but without unbearable fees or a frustrating amount of paperwork.
The Best and Simplest Payment Solution for the European Financial Market
SEPA payment is an amazing solution for funds collection and the transfer of money from one account to another, so you can easily pay your contractors or receive payments from clients within the SEPA zone.
If you are working abroad, you can get local bank details (IBAN) to apply for jobs in the eurozone.
Pay your bills, rent, or tuition fees online without a need to open a bank account.
Your partners will be able to receive instant payments anywhere in the SEPA zone.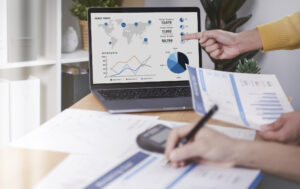 Take Care of Your Personal Financial Needs with Ease 
Do you have relatives in the eurozone? Or you are an international student, who needs to manage their bills? With FAS you can send money anywhere in the EU without any fuss, as we use SEPA — the quickest, cheapest, and safest way to get your money from one European country to another.
Getting your money where it needs to go has never been so easy. With FAS it is as simple as just a few taps on your phone.
Your fee for money transaction is fixed, regardless of the transaction volume.
How Long Does a SEPA Transfer Take?
The length of time for a SEPA transfer to be completed varies, as it depends on a variety of factors. It depends on the type of transfer you choose. However, all types of SEPA payments are usually completed in a very short period of time. So, while SEPA Instant Credit Transfer takes less than ten seconds, SEPA B2B Direct Debit Transfer can take three or more business days.
How Much SEPA Transfer Charges?
While a number of banks may charge you an extra fee for SEPA payments, FAS has a fixed fee for any type of SEPA transfers, regardless of the amount.

Are SEPA Payments Only in Euro?
Yes, SEPA is for euro-denominated payments only. But it is still possible to make a euro payment if your account is foreign currency denominated. For example, if you're sending money from the UK to another SEPA-zone country, pounds would have to be converted into euros. While this service is available, it requires additional costs because of currency conversion.
Need Some Help?
We are proud of our platform because of its simplicity, transparency, and efficiency. In case there is something unclear for you, or you have additional questions or are faced with some problems, do not hesitate to contact our email support, which we offer in English, Czech, Russian, and Ukrainian. Our support service is available during business hours.